Please Count Me In!
I would like to partner with Hesabika to develop the next generation of values-driven leaders for Kenya's governance.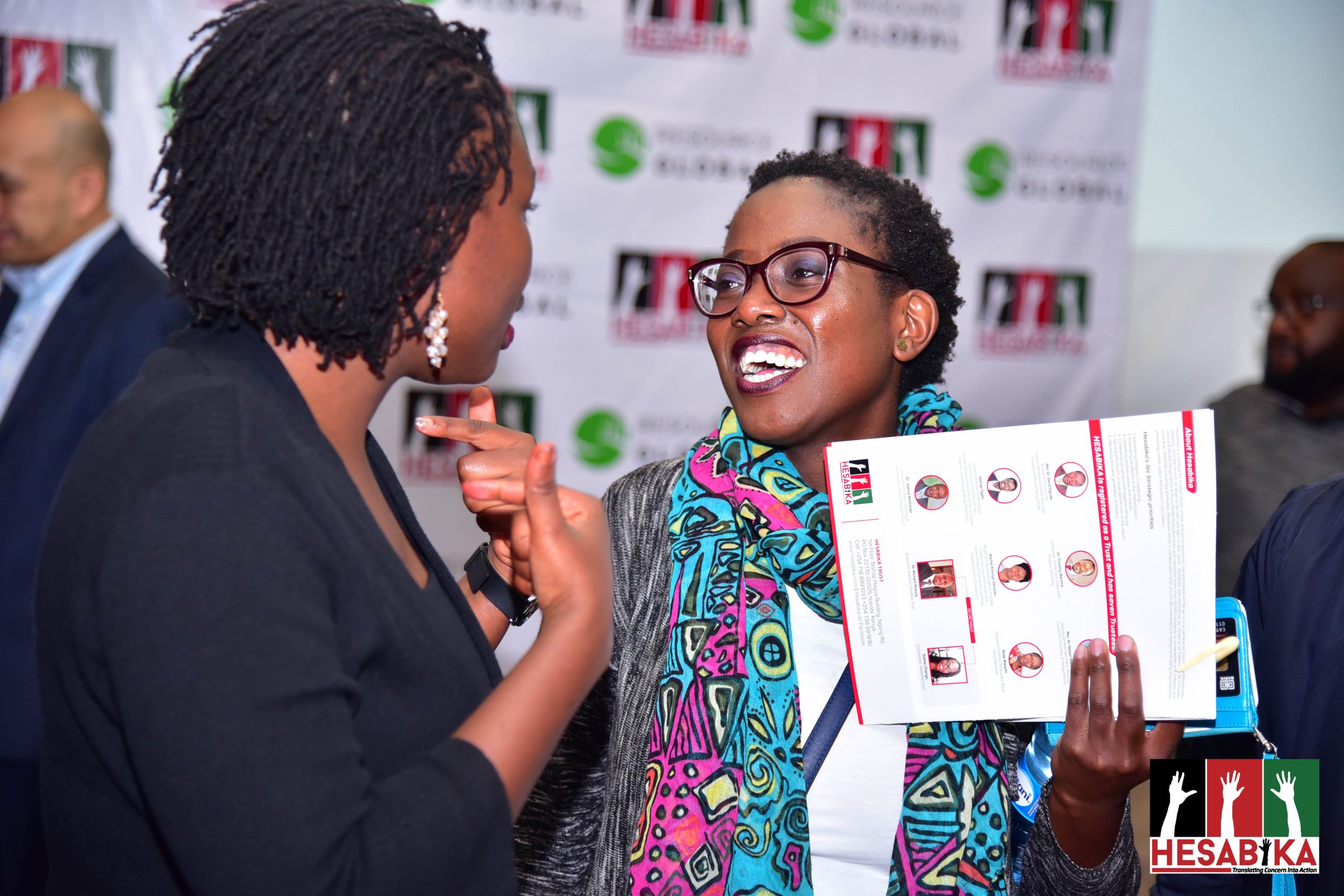 Send monthly contribution of KES 1,000/= or one-off contribution of KES 12,000/= or more to
MPESA PAYBILL NO. 769936, ACCOUNT NO. GIPro.
Bank Details: Bank of Africa, Kenya, P.O. Box 69562-00400 Nairobi, Kenya.
Account Name: HESABIKA TRUST, Account Address: P.O Box 22770-00505, Nairobi, Kenya.
Account Number: 08250710005 SWIFT/SORT Code: AFRIKENX
Make a Covenant Today
Stand up and Be Counted for the Transformation of Kenya
Make a Covenant Today
Having understood the challenge to no longer be a spectator on the sidelines when the 'foundations of our nation are collapsing' (Psalms 11:3), and having prayerfully considered the call to be an agent of transformation for our nation:
1. INTEGRITY
I covenant to practice and model the highest standards of personal and professional integrity in everything I do. I will not accept or give a bribe or be involved in any form of corruption as an individual or in my corporate responsibilities.
2. EXCELLENCE
I covenant to pursue excellence in my daily vocation and work as unto God, using my talents and opportunities to bring healing and restoration to a broken world. I will abhor selfish ambition and trust God to help me love Him with all my heart, mind and soul and love my neighbor as I love myself.
3. UNITY & JUSTICE
I covenant to actively engage in promoting peace, justice, and good governance for the common good. All Kenyans are my brothers and sisters and I will not look down on any of them or discriminate on the basis of age, tribe, gender, race, or religion.
4. TRANSFORMATION
I covenant to promote godly values in all my interactions at personal, family, community, and national levels. I will network with other like-minded people to foster positive change in economic, social and spiritual well-being of our nation.
5. ACCOUNTABILITY
I covenant to be accountable to God, and to at least one other person; mentor and be mentored by others, in order to grow in my commitment to God, my family, and my country.
6. STEWARDSHIP
I covenant to sacrifice time, money, and opportunities in order to promote and serve the Kingdom of God wherever I am, all for the glory of God.