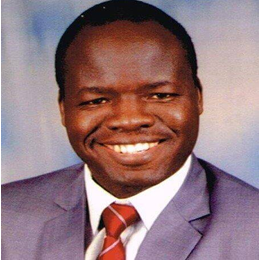 Dr. Makanda is the General Secretary of Evangelical Alliance of Kenya (EAK). He is the former Deputy General Secretary of National Council of Churches in Kenya (NCCK). He is an ordained pastor and previously worked as an associate pastor at Nairobi Baptist Church.  He is committed to mobilise those around him to bring liberation to the hurting poor, weak, and disadvantaged for a just, free, equitable, and godly society to the glory of God.
Dr. Makanda holds a PhD (Biblical Studies) from Africa International University and is a contributing writer Seek Peace: Enhancing Peace building in Church and Community. Developed for Hope For Kenya Forum through ALARM and World Relief, 2009 and  Recovering the Beauty and Blessing of Ethnic Diversity, AIU & ALARM: 2010
He has served previously in other Boards and is a Founding Trustee, Africa Rural Trainers (ART-Trust), a Christian Trust for equipping rural pastors with leadership, pastoral, biblical skills and resource development for effective ministry.
He is married to Caroline Makanda and blessed with four children.