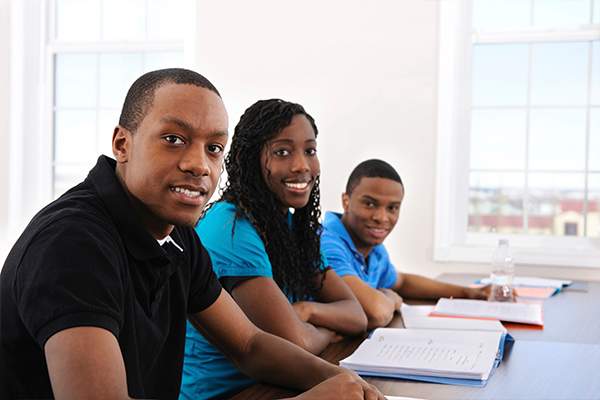 Sensing a Calling to the Public Sector?
Hesabika is a catalyst for values-driven, moral, and socio-economic transformation of Kenya. It is a call to standup and be counted as salt of the earth and light of the world in every sector of society. One of Hesabika's priorities is mentoring, resourcing, and releasing the next generation of leaders for every sector of society. In pursuit of this goal, we are running the second cohort of the Governance Internship Program (GIPro), aimed at developing values- driven leadersforthe public sector. Successful candidates will go through 12 months of intensive training, mentorship, coaching and internship in government Ministries, Departments and Agencies (MDAs). In 2021, GIPro Interns were placed in the Directorate of Immigration, Ministry of Foreign Affairs, Ministry of Devolution, National Youth Council, KYEOP, KEPHIS, PPRA, NCIC, among other state departments and organizations. Ultimately, this program and the training experience is intended to
contribute to the pipeline of leadership development of young graduates from student life to transformational service as ethical public servants and change champions that Kenya needs.
"GIPro is a game changer because we just don't want Interns for the sake of Interns; we want people who can change the world…" ~ Hon. Rachael Shebesh, CAS Public Service, Gender, Senior Citizens' Affairs and Special Programmes.

"GIPro is playing a very important role in enhancing accountability and transparency within public service. GIPro Interns have shown high productivity and good interpersonal relations between the public servants and the clients" ~ Dr. Joseph Katam, Deputy National Project
Coordinator, Kenya Youth Employment Opportunities Project (KYEOP).
Are you the one we are looking for?
Do you sense a clear calling and passion for service in Kenya's public sector, and you meet the following minimum criteria?
A Bachelor's Degree in any course

A mature Christian who went through discipleship and leadership development in the Christian Union at University

Proven integrity and accountability

Demonstrated leadership experience, lobbying and mobilization skills

Critical thinking and problem-solving skills

Demonstrable passion and sense of calling for the public sector- politics or public service

Ability to work with people with diverse backgrounds, and political opinions

A good working knowledge of Kenya's politics, the socio-economic issues and challenges, and current affairs

Willingness and ability to fundraise for personal upkeep during the program
If interested, and your sense of calling, skills and experience fit the minimum criteria above, please apply here by COB Friday 20 May, 2022.
For any clarifications or more about GIPro, contact Hesabika Office on [email protected]