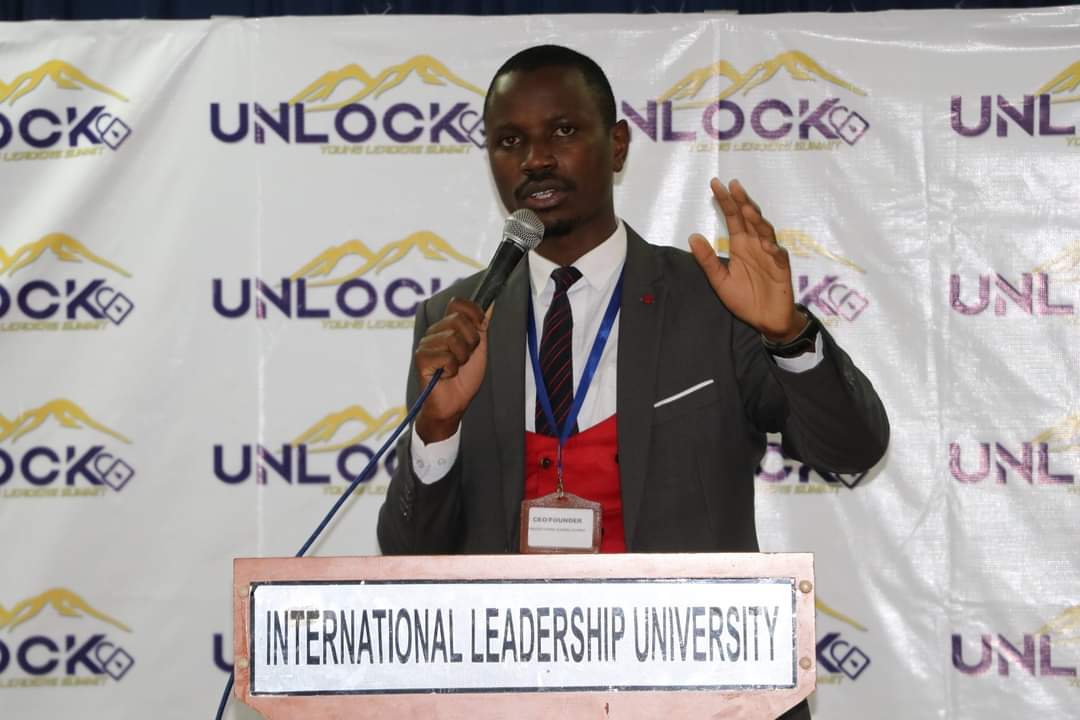 Joining the Programme
GIPro came when I was in desperate need of a platform that can stretch my wings and build my personal capacity. I knew what I wanted to do but I didn't know how I will be able to achieve it. I had done a BSc. Biochemistry from Kenyatta University. I was passionate about life science and everything about this course. For the records, this is something I wanted to do in my life. However, it came to a time when my passion took another turn. I had just started a Youth-based Leadership Organization that was 6 months old. I had a passion for Leadership and Governance, Public Policy and Administration, to influence and impact the youth within my reach. Another backlog, the only way I could advance in my career in biochemistry was pursuing a master's program. But I knew the time was not right and the resources were also another challenge.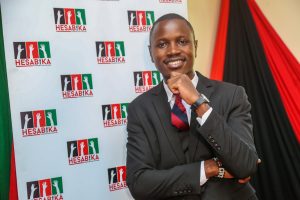 Joining GIPro was a prayer answered. The Bible Exposition by Bishop Emeritus, Dr. David Oginde was an eye opener. That's the moment I realized that God was calling me to join Him in His agenda; To Stand up and be counted. The five day training at the AIU deeply knitted the cords of Biblical Leadership and the need to be a leader of values, ethics and morality. This also deepened my convictions and helped me redirect my passions to God. Something hit me hard in the course of the training, "Passion is not enough." Therefore, I had to sit down and get empowered for what was ahead of me. The training gave me an opportunity to steward my ambitions and passions. I had an opportunity to deeply reflect on what I was getting into and committing it to God in prayer. The testimonies shared by a wide array of speakers watered into my conviction while the bible exposition on the book of Micah cemented the conviction to get into the Public Service. God was showing me the Map in steps.
Training at KSG  and JTI
The five days training at the Kenya School of Government helped me to understand the layout of the Public Service. The trainers were not only mere public servants but men and women who carried their duties and responsibilities with utmost excellence. The topics were tailor-made to helping us get on the ground flatfooted. Additionally, the ambience and opulence of the institution was a motivation enough to get grounded. 
Thereafter, the three-day training at the Judiciary Training Institute (JTI) exposed up to a cadre of public servants who have put their neck in the line to fight for justice and equity. From personal stories shared to the training session, I was aware of the fact that there exist a breed of public servants who are perpetually serving this country with the last ounce of their energy, passion and drive. This was a source of great inspirations for me.
The training and exposure shifted and reinforced my perspective about the Public Service. From the last time when I was poorly served in a public service office (I will not mention the name of the office) to the public servants we met on the ground who painted a completely different picture, I was ready to venture into the public service. I knew the change I want to see must first begin with me. This was that moment of shifting gears.
My Mentorship Experience
My Mentor, Mr. Ronald Inyangala, Deputy Director, Financial and Sectorial Affairs at the National Treasury modelled mentorship to me. I remember a few weeks before I started my tenure at KYEOP; He could call me in his office for a whole day. I could observe how he operates, treat employees, run meetings, and
engage with senior and junior employees including interns attached in his office. We could chill and share moments and I am left in awe. This has enabled me build a strong work ethics to follow the footsteps of my mentor through holistic living, excellence at work and relational intelligence by how I treat people.
Additionally, Dr. Abraham Rugo the Country Manager, International Budget Partnership has been mentoring me since 2020 stands as a point of reference to reckon. Full of wisdom and reverence for God, he painted before me what being value-driven is all about. With a wealth of experience in public sector engagement, he helped me find the right footing as I stepped into the public service. Through my mentors, I realized, inside every Timothy, there is an unending need for a Paul. Until you find a Paul, you will never be a Timothy. Thanks to my mentors. 
The Internship Experience
When I landed at KYEOP, I was fully prepared and ready to leverage my skills and competencies in the Public Service. The training, exposure, mentorship and coaching gave me a smooth landing. Although my background is in BSc. Biochemistry, I found myself serving with the Deputy National Project Coordinator in charge of Administration. It's a busy office that demanded nimbleness of mind and agility of though. It called for resilience and fast-paced mind-set intertwined with multi-tasking. 
Three days into the office, my supervisor asked me to represent the National Project Coordinator in an inter-ministerial meeting and to speak in a panel discussion on behalf of the officer. In normal terms, he was the one to attend the meeting. Due to his demanding work, he thought I could go on their behalf.  I am yet to know what he saw in me three days in the office of which we barely engaged. Two things I believe helped to put me at stake; the favour of God and my official dressing code. The former I know was orchestrated in heaven. The later was well imbibe during the training at the KSG and the holistic exposure to my mentor. For the records, I am the only intern who dressed in official attire. I think he observed. The following day, I attend the meeting and spoke in a panel discussion. The previous night was long. I spent hours reading about the project which was in existence for 4 years. I had to have all the statistics on my fingertips. After the meeting, people came consulting about KYEOP because of the level pf engagement during the panel discussion.
Among the many things I engaged in while in this office, I was able to idealize a platform to monitor the activities of the organization. Before, the organization was following up on pending issues and activities manually in an excel document. With a team of seven other interns, we were able to convert all the activities in a "Live Consolidated Action Tracker". After meetings, all officers could log in and update on the pending issues. I was very glad because the tracker was given a thumbs up by World Bank. 
I have attended a number of Board Meetings either to ratify firms to be procured to be service providers. After the meetings, I have had to prepare reports and submit to the relevant officer. Through this my writing and reporting skills have greatly been impacted. This did not grow automatically. Throughout the time, I have also been attending the bimonthly Inter-Agency Meetings between MIIYA, NITA, MSEA and World Bank taking meetings and making reports of the pending tasks and those that are to be done. I was also task by my supervisor to write two research papers on the topic; Youth and Violence in Kenya and Policies Promoting Youth Empowerment in Africa.  I have also participated in Monitoring and Evaluation in Homabay County for three days. This exercise was carried out to monitor the youth awardees I the business plan competition dabbed "MbelenaBiz". 
In summary, I have acquired many skills just to highlight; Report Writing Skills, Communications skills, Excel and Data Manipulation Skills, Google Sheet operationalization, Minutes Writing, Interpersonal Skills, Employer-Employee relational skills, Multi-tasking, and  Document Drafting.
Some of the skills I would like to build and work on include; Legal Drafting, Supervisory Skills, Organizational Leadership and Management, People and Team Management. 
I have Strengthened my Values
I have volunteered before, but this program revolution my thinking about volunteer Work. At this point of my life, I would like to be a champion for volunteers. With this said, I started putting together 100 pages book titled, "A Message to the Volunteers", where I will share insights learn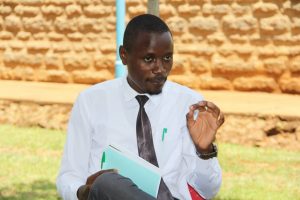 t throughout the entire 12 months in GIPro. I will also capture stories impact stories of other interns so us to inspire more young people. I am also looking forward to train and empower volunteers throughout my entire life. This is because, this program has wired a kind of discipline in my life that I may never learn in any university.
This program has helped build work ethics, civic commitment and clarity of vision and purpose that could not have been built in the presence of a monthly salary. The commitment to beat the cold in the morning, stare through the window at the traffic snarl-up in the morning and evening along Thika Road, sometimes running to catch the bus, showing up at work, carrying documents from one office to another, long hours of sitting drafting reports and minutes, following up on pending tasks and activities within the organization. All without a penny! All these can only be shouldered when your ambition and vision is bigger than money.
The Values Have been Tested
The journey has not been easy, I have had my values tested
I remember one day when I was busy doing my normal office work I received a call from a senior person I highly regarded. He has been observing what I do in High Schools and Universities and post on my Facebook Wall and WhatsApp Status. He narrated to me that he was scheduled to speak in a conference of Deputy Principals of a county I will not mention here. However, he had an emergency travel outside the country thus he wanted I represent him.
I was confident I could do that so I accepted the offer which would earn me fifty thousand shillings and amount that would offset many of my financial needs at the time. However after sharing my profile he was disappointed that it didn't "fit" the caliber. He asked that I should  alter it and indicate  that I have studied Bachelors of Education,  I have been a principal of a school of my choice, taught in the number of schools of my choice and that I have a family with three children. For a moment my mind shut down. My pulse changed and my breathing skyrocketed, I could feel it in my diaphragm. I was baffled and confused. I was not sure how I should talk to him in a respectful way because he even started misquoting how Abraham lied about his wife Sarah and God understood. "So God will have to understand us in this situation," he said. 
Without much deliberation I had to make a decision. I told him that if he was looking for someone with all those credentials, maybe I was the wrong person, however, I had the credibility and know-how of what he wanted me to do. I could hear from his voice the frustration and shock of me refusing such a good deal of money. After a solemn moment, we ended the call. I stopped all that I was doing for about an hour reminiscing what had just happen and catching my breath. I couldn't believe I was the one who had just made such a decision. In the midst of a serious lack, my values were loud enough to rebuke me from doing otherwise. 
From that day henceforth, I have felt the inner courage to, say No! to any form of worldly passions, and to live self-controlled, upright and godly lives in this present age."
I am grateful to GIPro for enabling me to be a values-driven young professional.